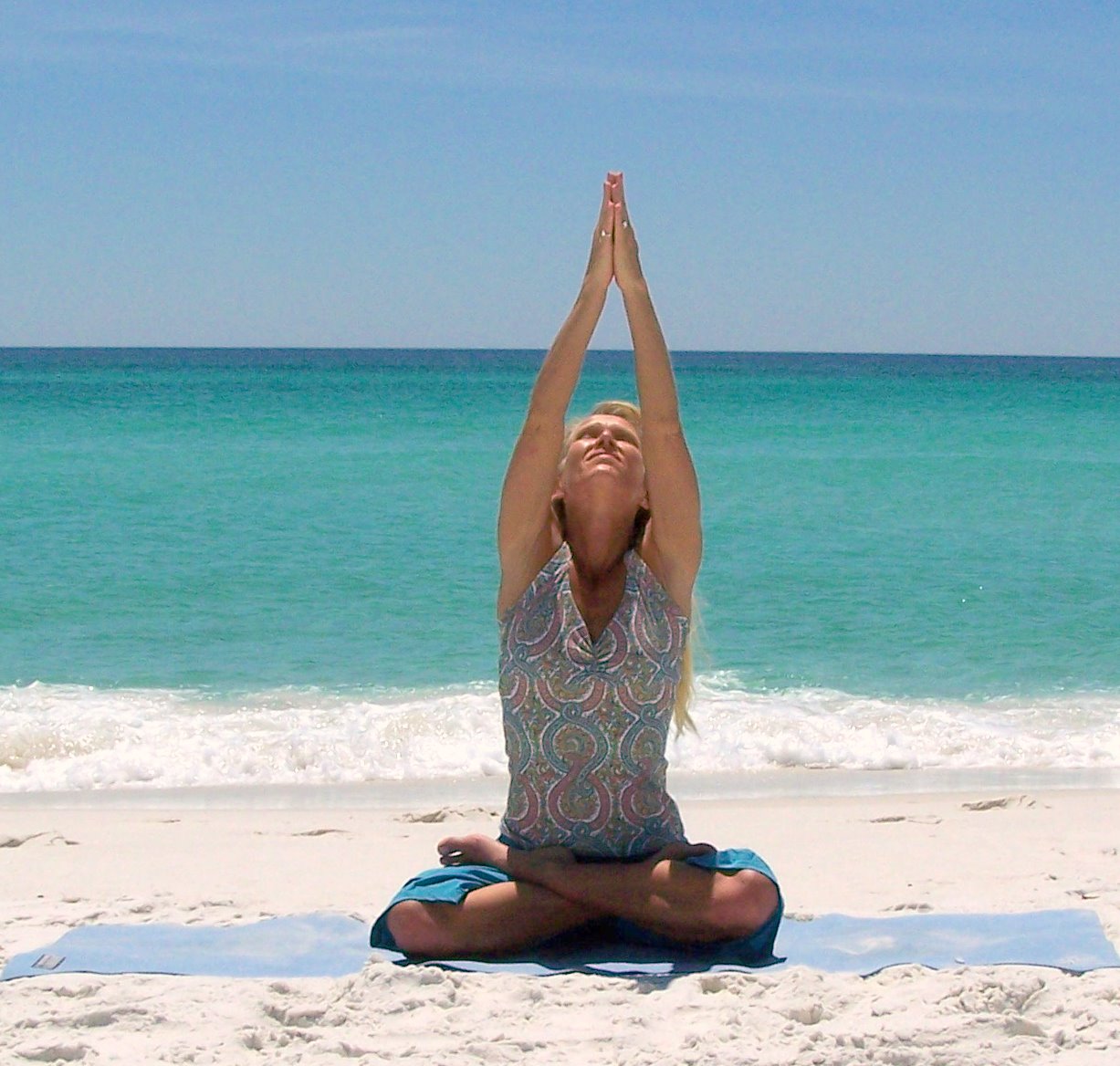 Many yoga enthusiasts all over the world would be willing to sing you the benefits that yoga has on the mind and soul. While it has been established that yoga can do wonders for your body, is it really useful as a tool of relaxation and spiritual exploration? I would argue that yes, it is – I've been practicing yoga for a number of years now, so I would like to think I have some authority on this subject. While yoga does involve a fair bit of stretching and sweat, it also encourages you to focus on your breathing and gaining control of your body. Continue reading "Yoga for Spiritual Exploration" »
In the midst of connecting to your spiritual side and finding a balance between science and religion, one must also make a living in the meantime. Finding your way into a well-paying career doesn't have to be as expensive and time-consuming as you would think, however. College and university tuition is through the roof these days, but you can enter the world of insurance, taxes, and securities and become a Registered Tax Return Preparer fairly painlessly. The key is online learning institutions that will help you accomplish more in less time. Continue reading "Getting Your Career in Gear" »
Scientology is a religion that is well known for being misunderstood. The Church of Scientology was formed in 1953 by L. Ron Hubbard, and its beliefs and practices are centered around the core belief that humans are immortal beings who have lost touch with their true nature. Thus, Scientology advocates a type of spiritual rehabilitation called auditing, in which believers attempt to relive painful past experiences in their lives in order to move past them and their limiting effects. Continue reading "Scientology: The Basics" »
Science and religion today are often treated as irreconcilable foes: Debates over things like teaching evolution in schools and abortion are usually divided along those lines. But the relationship between science and religion is much more complex than simple opposition. Over the course of history, there have been several attempts to harmonize the two, and the dynamic between these disciplines has been constantly evolving over millenia.
Continue reading "The Curious Case of Science and Religion" »
It may be unpleasant to think about,  but money is really one of the most important things in your life whether you realize it or not.  Especially in today's economy, what you do with your money is going to have a big impact not just on obvious things like your financial future, but also how you're perceived by friends and employers. Learning to save rather than spend doesn't mean that you have to be greedy or compromise on your values; instead you should remind yourself of what is really necessary and use the money you save for the right causes.
If  it's no secret that money is a huge part of contemporary life, then it's equally well-known that it can be a harmful force if valued too much, and that true happiness is not based on material or monetary worth.  For better or for worse, though, simply being careless with your money won't solve your problems, and will likely make things worse. Even if you have learned not to care too much about money,  it's undeniably important for the others in your life .  If you are the provider for a household or a parent of children, having money means being able to pay for your children's education. If you have an elderly relative, it's *extremely* important to be able to pay for their hospital bills and prescriptions. On top of that, events like weddings, funerals, or family reunions can run up expenses; all of these things are important and by being frivolous with your financial assets you may end up hurting rather than helping yourself.
That's why learning to save or be more cautious  with your money.  Cut down on luxuries — try to eat out less, spend less on things  like clothes you don't need and unnecessary amenities around the house.Try vacationing domestically instead of paying a lot for international travel costs. Visit websites like frugaldad.com to find out about coupons and other tips that will help you save money; cutting costs can be a daily effort but there are a lot of resources out there that can be a huge help.
Finally, be sure you use the capital  you save towards something worthwhile or important! All of the things mentioned before — education, family gatherings, etc. — are obvious choices, but also be sure to think about giving to charities,  non-profits, or other philanthropic causes. You'll end up being glad that you made the effort to stretch your money, and also make a difference for the better without losing sight of what's important.
Deciding whether or not to attempt to contact your deceased loved ones is a very personal decision that should be heavily considered. While the idea of getting a chance to talk to your friend or family member one more time is probably very attractive, you must consider the potential long term effects such a communication could have on everyone involved. First, consider your motivations for reaching out to them: what are you trying to achieve? Continue reading "Should You Contact Your Deceased?" »
I've had a rough year, and it's no secret. After being laid off from downsizing firm, I went from making a very comfortable living to having no income whatsoever. Tasks I performed mindlessly before, such as grocery shopping or filling my gas tank, became stressful situations where I had to count every penny I spent. Tight funds, coupled with my inability to find a new job and my resulting bad mood, strained my relationship with my wife and children to almost the breaking point. Continue reading "Jungian Analysis" »
Many people confuse the definitions of spirituality and religion. Spirituality can be regarded as an individual's belief system, that leads them to a better understanding of their own being through methods such as reflection. Being a spiritual person does not necessarily mean that you believe in some omnipotent higher power, although you may be aware of a larger reality. Continue reading "Spirituality vs. Religion" »
Missing 7-year-old Madeleine McCann could be helped by a psychic medium. When she first went missing several years ago, police received phone calls from many people claiming to be psychic. After originally dismissing them, police have changed their tune and decided to review the calls to see if any new or important information comes forth. Continue reading "Can Psychic Mediums Help Missing Children?" »
Thanks to Darwin Barton
I am so glad that I live in a place where we can choose our own Texas electricity providers. In most cities you don't have a choice where to get your your energy and the rates tend to be higher. In a free market system, competition benefits the consumer. When one company has a monopoly on the market there is no incentive for them to provide low rates to their customers. Working in retail for so long I know how important it is to please your customers. After all without customers, no business would ever exist. My days in retail were filled with many irate customers who would complain about anything. My boss would always tell me, "The customer is always right." That saying used to irk me to no end, but now I see its importance. Sure you have to put up with some jerks, but if you don't keep them happy, they will go to your competitor.